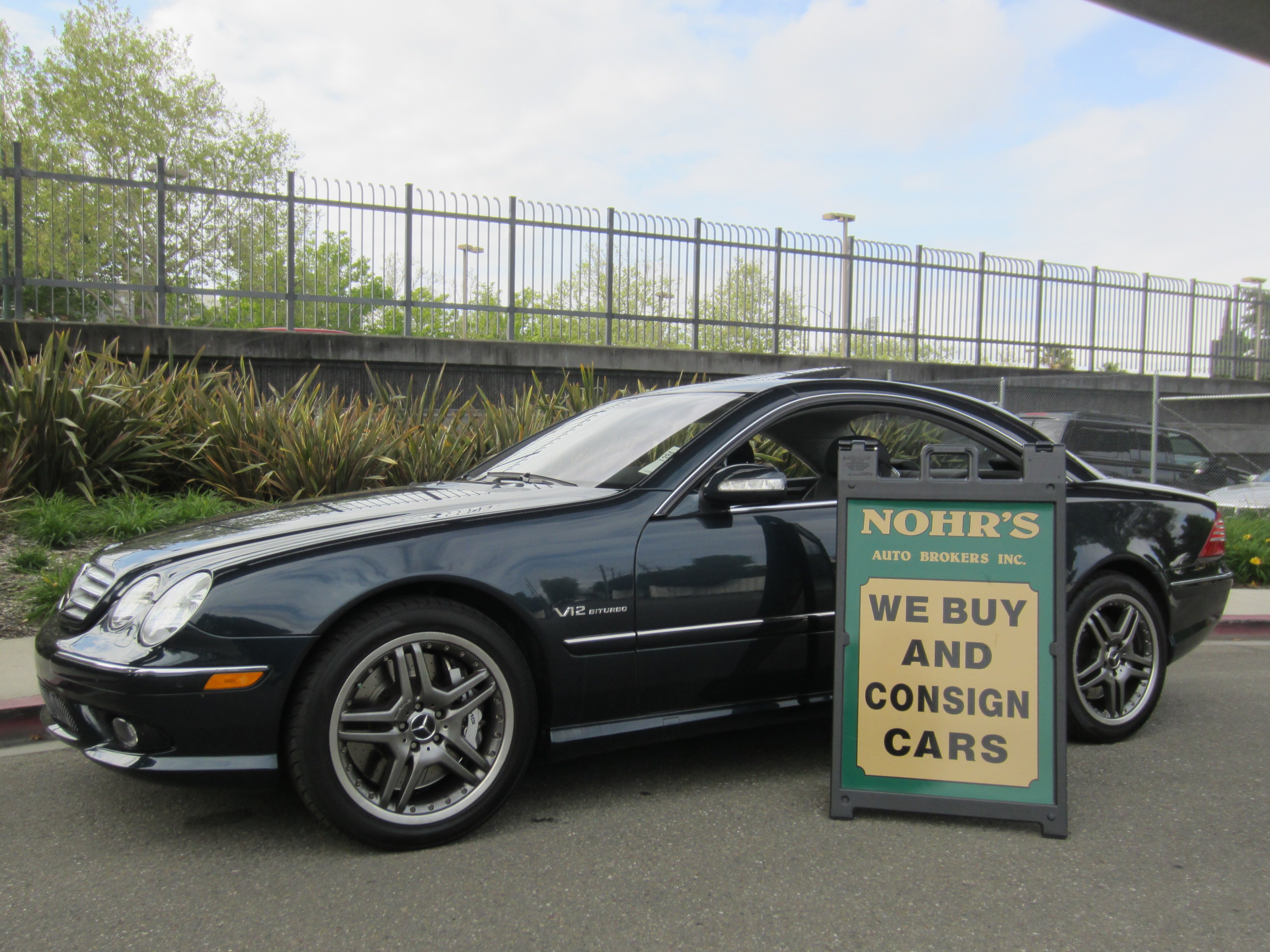 Nohr's Auto Brokers can represent your car and get it sold!
With 39 years of experience, let our expertise, reputation and location work for you getting your vehicle prepared, marketed and sold. We can also buy your car outright.
By using our comprehensive consignment services, you can avoid the task of selling your vehicle and enjoy the benefit of our resources and experience.
Our Benefits:
We offer financing and extended warranties
Internet exposure
Auto Row display exposure
Secure and appropriate handling of all DMV paperwork
Fee schedule
Nohr's Auto Brokers charges a fee based on a percentage of the sale price.
Each vehicle is prepared for sale: CARFAX report, smogged for change of ownership, mechanically inspected, photographed and advertised. Our handling charge for these services is $195.
*Professional detailing is available at wholesale pricing.
Please contact us for further details:
Selling Your Car at Nohr's Auto Brokers
In order to maximize value for a consigned vehicle, we ask that the current owner provide all receipts for maintenance and mechanical work completed, tools, spare keys and owners manuals. These items, if available, are very helpful to build the value of your vehicle.
Here is a recommendation worth reading:
I was in a hurry to sell my 2 cars as I was leaving the country at the beginning of June. I was unsure of what to do and a buddy at the porche dealer put me in the direction of Patrick @ Nohr's. What an amazing recommendation that was. I took my cars to Patrick (2001 911 C2 and a 2008 Escalade), who, for a flat rate fee (no %,no hidden fees,no sketchy add on costs) will sell your vehicle. He will ask your circumstances and reason for selling and also what you expect, he will then be completely honest on what he thinks he can achieve, and I can guarantee you he is looking out for YOUR best interests. He knows his market, he knows his cars, and he knows his buyers……….he's good, really good and his turnover speaks a thousand words. He had immediate buyers for my two vehicles, and within 3 days had sold them both for the price I had in my head and that I had asked him to hold out for. (Mr. C., Walnut Creek, CA)